Through our long-term product development and manufacturing, we can now design not only products but also equipment and dies for manufacturing products, as well as systems of multiple products.
We also possess simulation skills to verify that our designs can satisfy the required functions and capacities. Designs are verified thoroughly before production to create added value, such as weight reduction, strength and abrasion resistance improvement, and energy and space saving.
Product design
In addition to our main products of various chains and motorcycle rims, we design a wide range of products such as chain sprockets and tensioners, as well as chain systems by combining those parts, motorcycle wheels consisting of rims, spokes and hubs, etc., and large equipment including stair lifts and transfer conveyors.
Product/ System design examples
Chain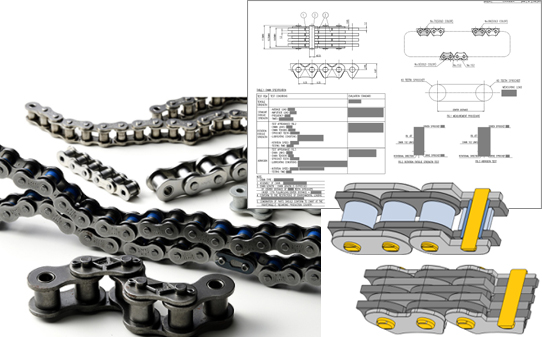 Tensioner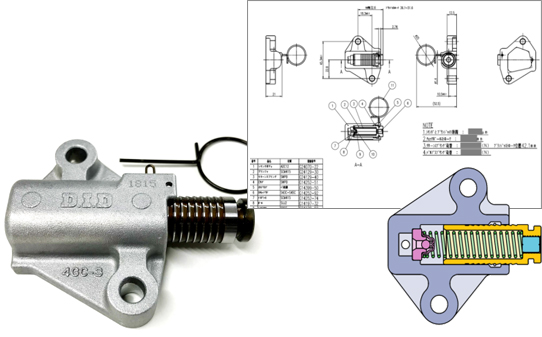 Car engine timing chain system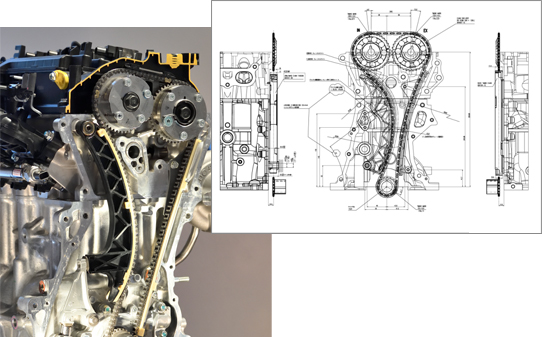 Motorcycle rim/ Wheel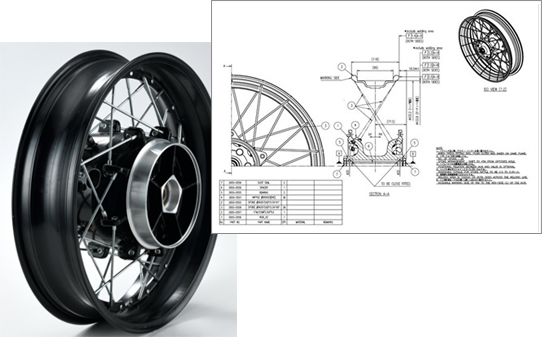 Stair lift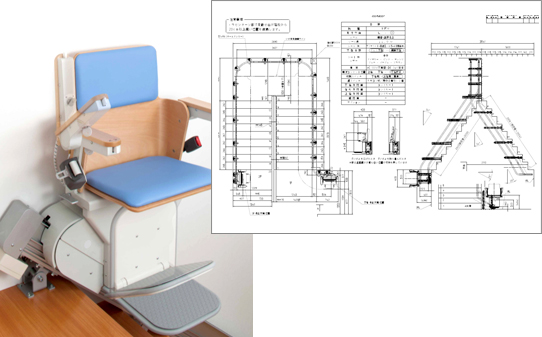 Conveyor system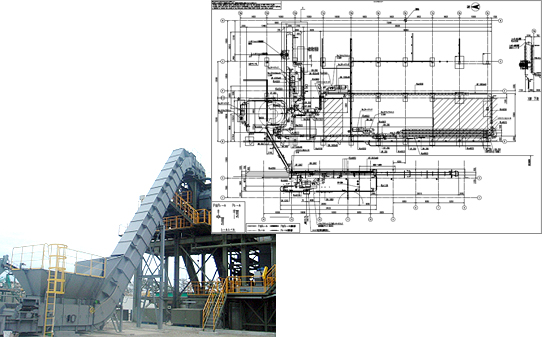 Equipment/ Die design
We design many machines used for manufacturing our products for ourselves, such as chain assembly equipment and motorcycle rim machining equipment. Also, based on our knowhow, we design dies for press forming of chains and engine parts, which require micron-level machining accuracy. We are constantly endeavoring to improve our design skills and knowhow to support our manufacturing.
Equipment/ Die design examples
Chain assembly equipment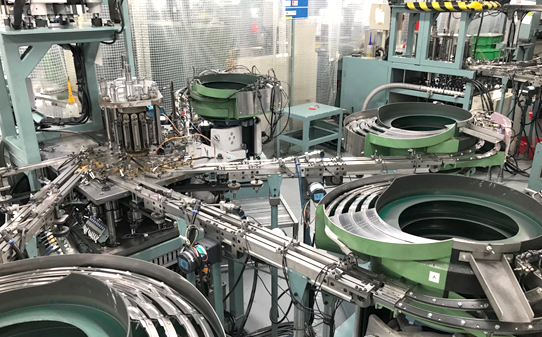 Motorcycle rim machining equipment (spoke hole machining)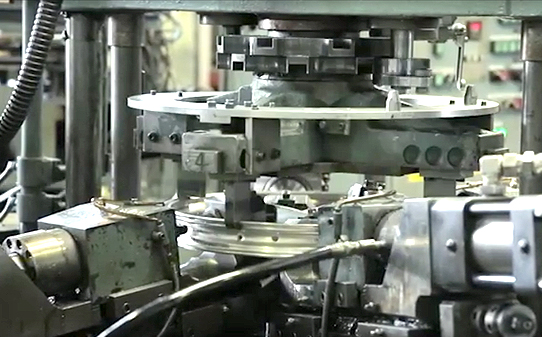 Agricultural machine wheel machining line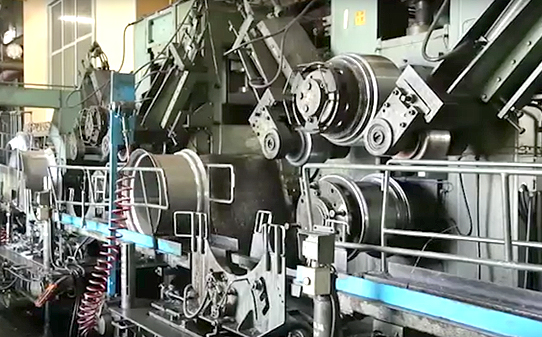 Plastic forming (press) die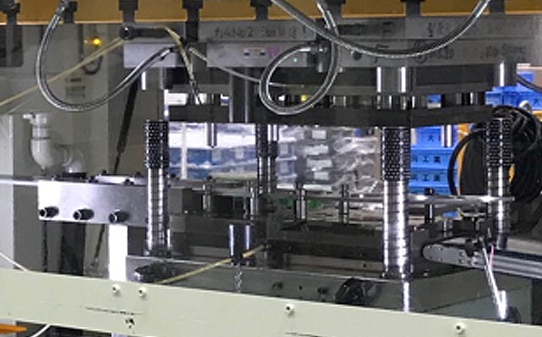 Design simulation
Products and system designs are simulated via CAE (computer-aided engineering) and other analytical methods in order to verify them and realize added-value such as weight reduction and space saving.
Design simulation examples
System simulation (dynamic simulation)
Properties such as motion, vibration and tension of a system (mechanism) consisting of multiple components are simulated dynamically.

Structure analysis (static analysis)
Properties such as strength and deformation of a product or component are simulated statically.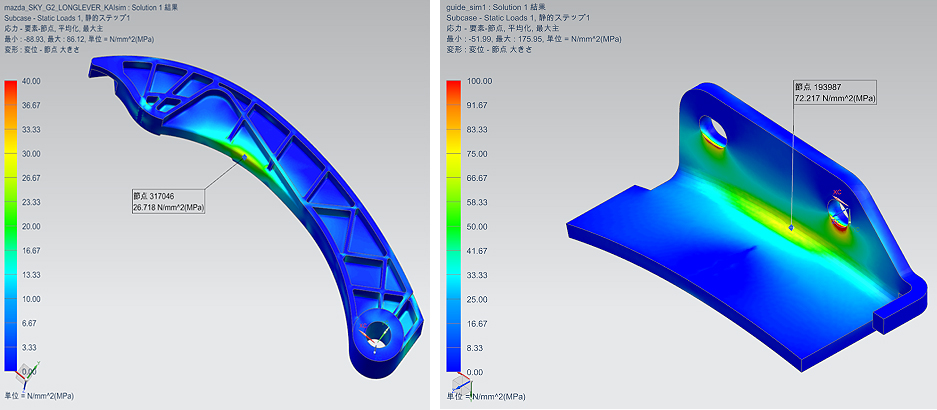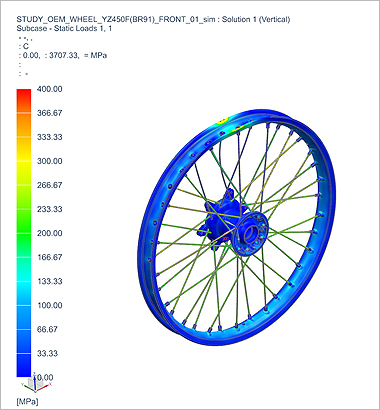 Fluid analysis
The flow rate and pressure of gases and fluids are simulated dynamically to evaluate their properties and influence on products.