We have refined our skills to solve the problems of our customers and society through manufacturing.
Our basic research for the future and long-term technological development have resulted in a wide variety of skills. In addition to our core technologies of plastic forming and surface treatment, we now possess various skills in the design and simulation of products, equipment and dies as well as manufacturing skills and evaluation and analysis skills.
We are able to provide our customers with a one-stop service for the proposal of specific solutions to their problems. We combine our research results, core technologies and other various skills appropriately, and continually improve them for the development of better products.
Core technology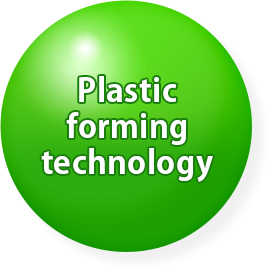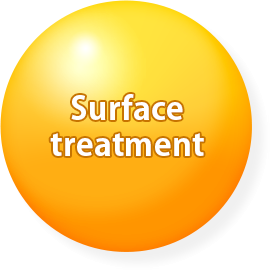 Fundamental technologies
Design/ Simulation
Product design
Equipment/ Die design
Design simulation
Manufacturing
Plastic forming
Welding/ Grinding
Heat treatment
Surface treatment
Evaluation/ Analysis
Product/ System evaluation
Property analysis/ Measurement
Our concept for solution proposals