High reliability and historical performance of
Motorcycle products such as drive chains and aluminum rims manufactured and delivered under the D.I.D brand have been used for many years in domestic/overseas motorcycle manufacturers and famous races in the world such as MotoGP, and have gained high reputation and trust.
We supply, through DID global network, motorcycle manufacturers and enthusiasts around the world with such products developed and produced by using feedback information as our know-how obtained from domestic/overseas motorcycle manufacturers and harsh races. Now D.I.D brand products have gained tremendous trust not only in Japan but also in markets around the world, as a proof of high quality and high performance brand.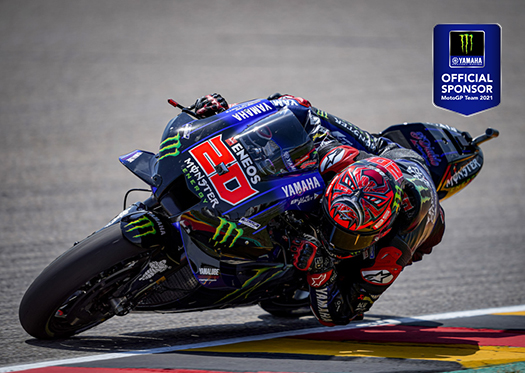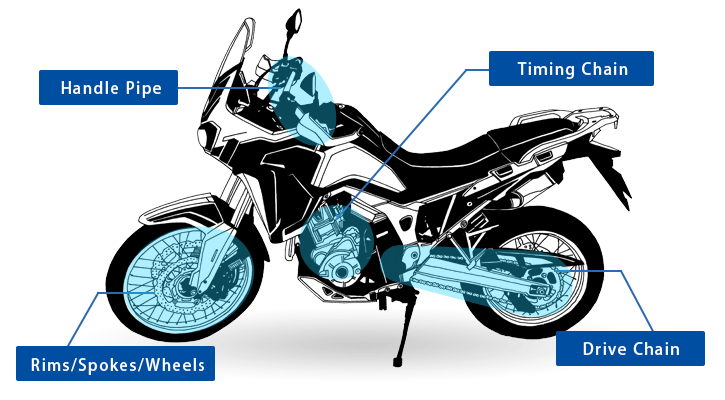 Drive Chain
Drive chain is a chain that transmits power from the engine to the wheels. The D.I.D drive chain is the world's first chain which realized the crossing of American continent by motorcycle using only one chain. In addition, it has been used for many years in world-famous races such as MotoGP, World Endurance Championships, Motocross, Paris-Dakar, and has established the D.I.D brand worldwide.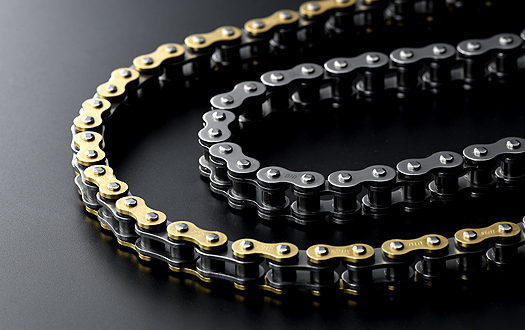 Timing Chain
Timing chain is used in motorcycle engines to transmit the rotation of the crankshaft to the camshaft and maintain the proper opening and closing timing of the intake and exhaust valves of the engine (also called a cam chain).
In motorcycle engines, 6.35mm pitch silent chains and bush chains are generally adopted as timing chains. DID timing chains have excellent wear resistance, fatigue strength, quietness, and impact toughness. Therefore, it is also used in motorcycle high-speed range engines both in Japan and overseas.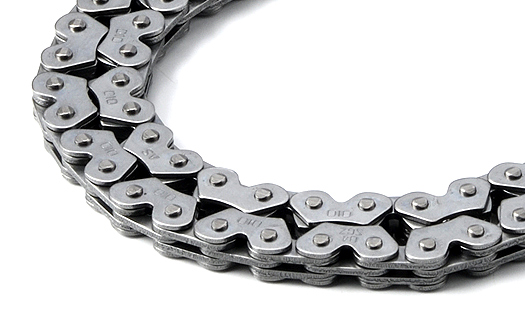 Rims/Spokes/Wheels
The DID rim was born from the constant challenge of reducing the weight of the motorcycle machines required in severe motorcycle racing. The successful development and mass production of aluminum-based light alloy rims have created the era of today's light and strong alloy rims.
We supply various spokes to manufacturers according to the purpose of use, and we also supply wheels assembled with rims, spokes and other parts to manufacturers.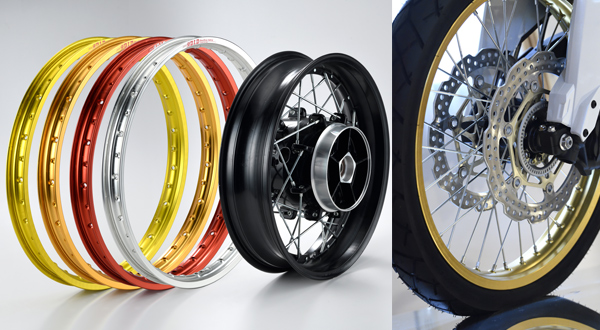 Handle Pipe
Utilizing the aluminum processing technology and surface treatment technology that we have cultivated so far, we are also mass producing and delivering tapered aluminum handle pipes.
The material used is a 7000 series aluminum alloy, and the surface treatment uses alumite treatment, which has been proven in DID rims. We have delivered to the domestic manufacturer such handle pipe having high strength, corrosion resistance and beautiful appearance, just like DID rims.