We realize the optimal conveyor with the know-how of the transport chain that has supported the core industry.
We are engaged in a number of conveyor systems in Japan, China, other Asian countries, the United States, Brazil, Saudi Arabia, and other countries, with a focus on conveyor systems for steel plants, cement plants, and automobile plants. In recent years, it has gained a high reputation in the environmental field, such as the "garbage disposal / recycling-related conveyor system", based on many years of experience and know-how.
Powder and Bulk Conveyor System
Powder and bulk conveyor systems, which have been adopted mainly in the cement industry and chemicals, are generating new demand in response to the recent needs for alternative fuels. In such cases, it is important to be familiar with the existing equipment, in addition to the properties and shape of the conveyed goods. Also in this fields, we are providing the best solutions.
Equipment Lineup
Bucket elevator
Flow conveyor
Drag chain conveyor
Bank conveyor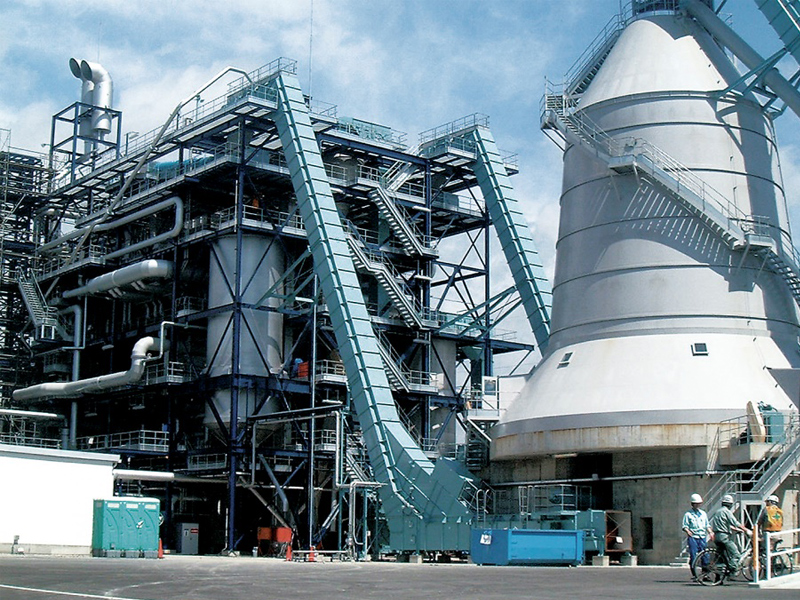 Environmental Conveyor System (ECOS series)
In the 21st century, which is said to be the century of the environment, the promotion of a recycling-oriented society has become more active, and new construction and renewal of refuse incinerators and recycling facilities are progressing. We have developed the "ECOS Series" conveyor system, including the world's largest stock feeder, for transporting industrial waste and various recycled resources. We deliver various systems to prefectures nationwide.
Equipment Lineup
Scraper conveyor
Apron conveyor
Apron bucket conveyor
Pipetted conveyor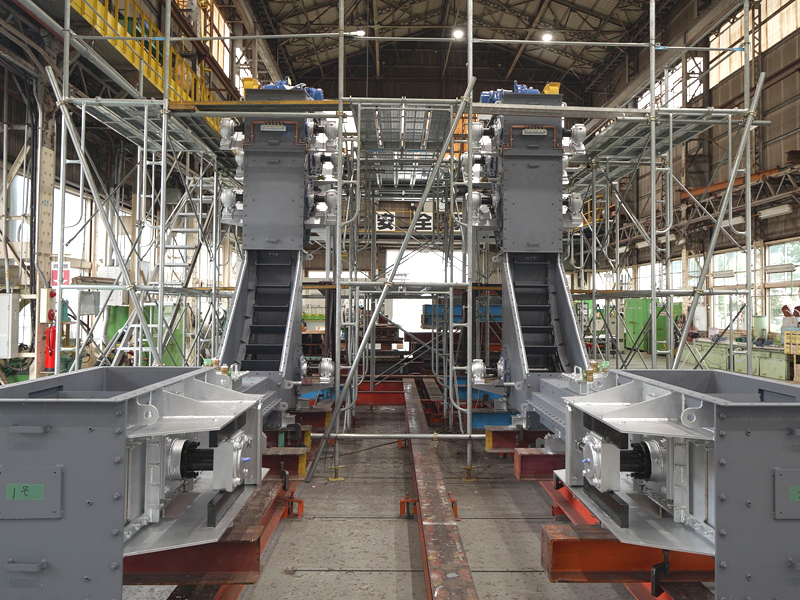 Steelmaking Conveyor System
Conveyors for steelmaking can be broadly divided into conveyors used in the steelmaking field such as sintering plants and coke plants, and conveyors used in rolling equipment. In the sintering and coking plant, measures to reduce friction are required to convey a material with high friction, and we have a lot of delivery records. Rolling equipment is required to transport heavy materials and other high-temperature conditions, and we supply conveyors that meet these specifications.
Equipment Lineup
Coil conveyor
Walking beam
Transporter
Coil car
Scrap conveyor