Providing unique solutions for all needs, from mass production to special specifications
The needs of the industrial machinery field are focusing on chain drives that are more durable, quiet, and space-saving, while becoming more sophisticated and diversified. However, on the other hand, there are a wide variety of demands such as maintenance-free, adaptation to special environments, and systematization. We provide solutions tailored to individual customers with consulting and development capabilities as well as unique technologies.
Transmission Chains
We provide transmission chains, which transmit power from motors as tension, with various characteristics such as high strength, wear resistance, environmental resistance, and quietness, and they are used in a wide range of fields.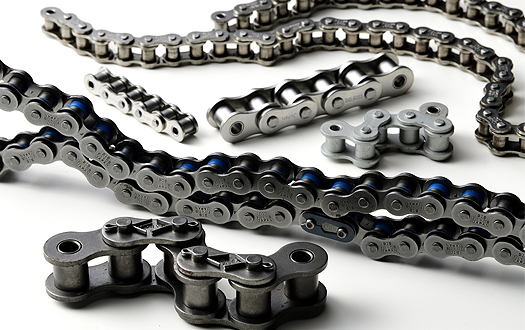 Small Transport Chains
Chains with attachments with specially shaped plates and pins for transporting objects. It is used in a wide range of fields such as transportation, chemistry, construction equipment, and agricultural equipment.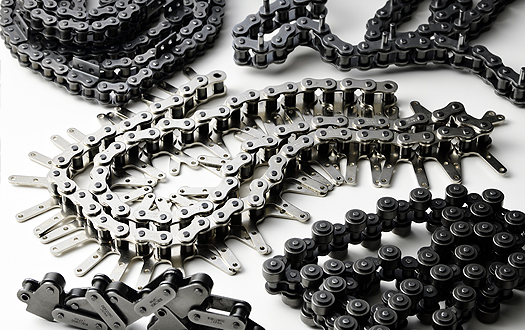 Conveyor Chains
Large chain for large loads and low-speed transport, with a wide variety of attachments and additional functions, in addition to the standard attachments, depending on the application. Used in a wide range of fields.