We are supporting efforts to materialize an affluent and comfortable society ranging from public spaces to home by development of equipment supporting an older generation.
In order to construct an affluent and comfortable society, we have made efforts in the research and development of universal design in consideration of user convenience and have established our unique DID design concept. The one of this concept is to shift products "from machinery to furniture." Through our development activities for welfare equipment that is easy for everybody to use, we contribute to constructing a barrier-free society.
Chairlift for Stairs, "Rakuchin-Go", "ESCORT Slim"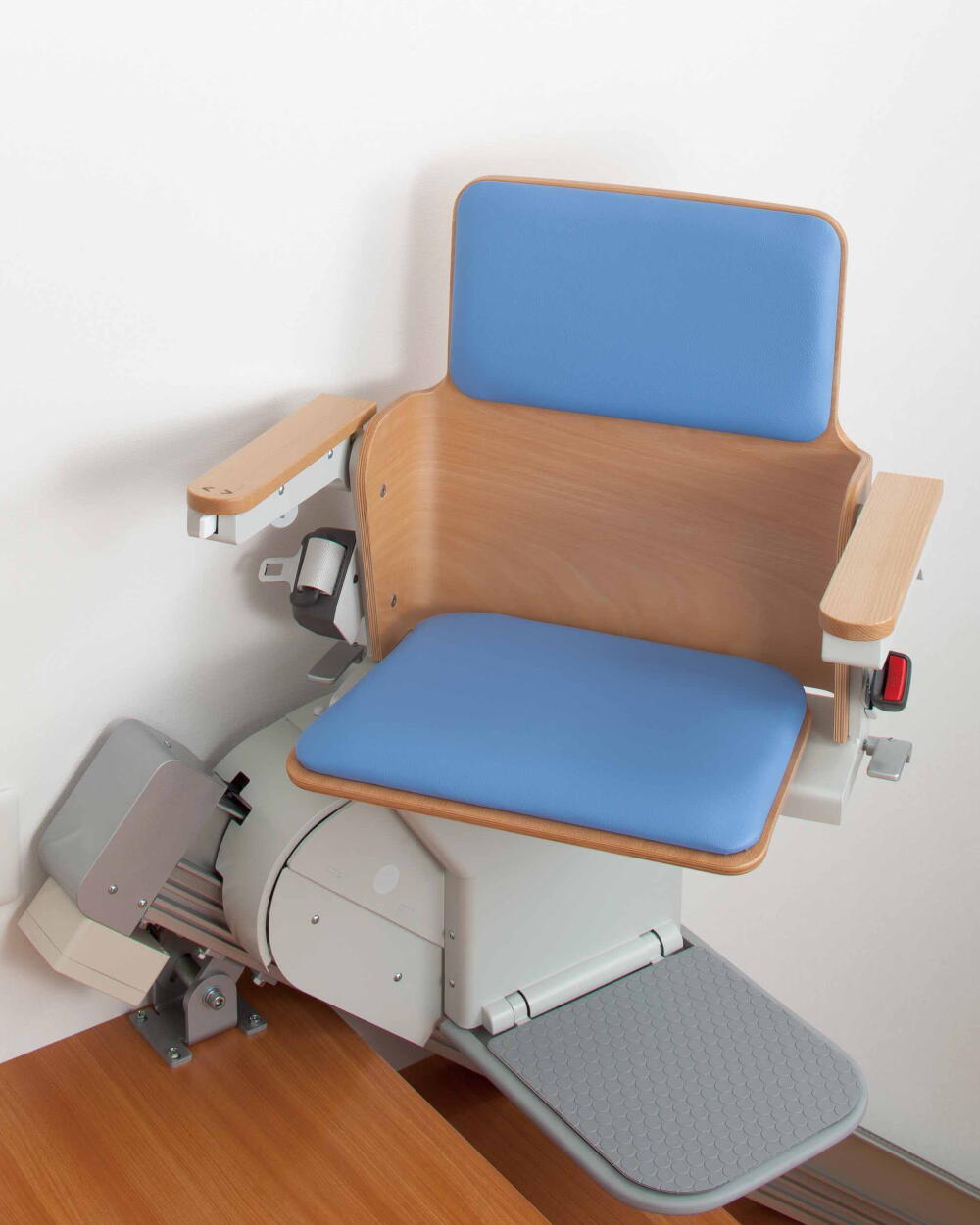 Easy-to-use, high quality, and safe
"Assistance for materializing an affluent life" This is the foundation of our approach to the welfare society. We assigned women staff members to the product development team so that women's sense can be included in product designs in order to produce easy-to-use, user-friendly products. We are aiming to develop products applicable to ordinary houses as well as public spaces.
Transform the new D.I.D Stair-Lift from just Machinery info Moving Furniture!
People desire that a stair-lift is more than just machinery to transport people up and down stairs, but rather furniture which will blend well with the best amenity of their homes. "ESCORT Slim" has a excellent design which shifts the products from machinery to furniture and it realizes an advanced saving space. "ESCORT Slim" is more developed to blend with Japanese-style house.
Wheelchair Lift for Stairs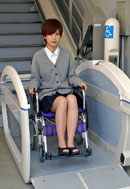 This is a "Wheelchair Lift for Stairs" that can be installed on existing stairways without any special space to up and down. It meets the needs of public space like a station by realizing a comfortable feeling with the chair moving smoothly at the fastest speed in Japan.